Awarded by The International Assoc.
of Webmasters & Designers
Scott Campbell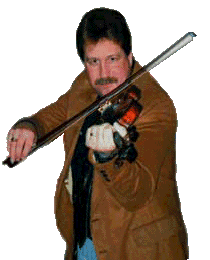 e-mail Scott@scottytunes.com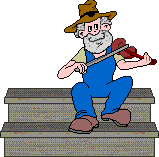 You are listening
to "Freirish"
(French + Irish) ..
Scott is a native Vermont fiddler whose fiddling background goes back to when he was 10 years old. He became a Vermont fiddler by learning from his father, Ken Campbell, as well as other Vermont fiddlers and Canadian fiddlers. Scott has accomplished a variety of things with his music including competing and prevailing in numerous fiddle competitions throughout New England and Canada.
Then one day when Scott was at the age of 13, he took up the guitar and began playing in the Rock 'n Roll and country band circuits. While being a part time job for Scott, it was obviously a full time love of his. Over the years, Scott has worked hard to refine his music, whether it is with the fiddle, guitar, piano, etc. his motto has always been "If it isn't done right, it won't be done at all." A bit of perfectionist, perhaps, but well worth it in the end.
However, while recording his album "Freirish", Scott decided not to be a perfectionist and let the music sound natural, as a live performance would sound. As we all know, studio effects are hard to duplicate when playing live. In order to keep this natural sound, he went with the first takes of the fiddle. After each tune was played back, Scott would say, "Close enough, let's move on!" We played on and amazingly, got 26 tunes recorded in just less than two days time! What a blast! We truly enjoyed working with Scott on his recordings and we're sure that you will love listening to the refreshing new tunes of this Vermont fiddler!
Rick and Donna Commo